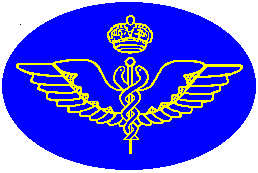 Royal Aero Club Chairmen's Luncheon
at Buckingham Palace
22nd February 2007
Royal Aero Club Chairmen attending the Luncheon
at Buckingham Palace on 22nd February 2007,
hosted by HRH The Duke of Edinburgh.
Standing: Marc Asquith, Peter Saundby, Frederick Marsh, David Cole, Keith Negal.
Seated: James Crocker, Charles Shea-Simmonds, HRH The Duke of Edinburgh, Christopher Simpson, Christopher Bellhouse.
---