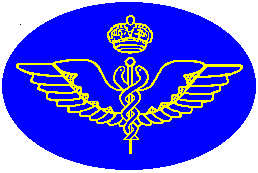 CALENDAR OF EVENTS
AMERICAS
Events are always subject to change, rescheduling and cancellation
ALWAYS CHECK BEFORE SETTING OUT


Do not bulk copy information from here onto other websites.
Instead, please provide a link from your site.
If you re-publish information from this list in magazines, please give
a credit to David Wise and the http://events.royalaeroclub.org web-site.


---
Check Covid travel restrictions at en route stops, on arrival and returning to UK, before planning an overseas visit.
ALWAYS CHECK BEFORE SETTING OUT
This page contains only those events which have been notified direct, plus some major air-sport events. There are always several cancellations and re-schedulings, and so it is very difficult to maintain the list at second-hand.
Several Air Show lists for North America are readily available on line, including the following websites. When looking at these sites, you should check that they have been updated recently and always double-check with the venues before travelling.
https://www.scramble.nl/planning/show-dates?results=usa_canada_date
http://www.milavia.net/airshows/calendar/
http://www.airshows.aero
http://www.aero-pix.com/schedule/schedule.htm
https://www.aircraftspruce.com/catalog/stpages/airshow.php
A list of local EAA homebuilt & old-timer Fly-ins in USA is on the EAA website
A list of gliding Events in USA is on the SSA website
RAA Canada homebuilt fly-ins are listed on the RAA website
For Balloon events see http://www.balloonevents.org/
and: https://www.bfa.net/events5/all-event-list
There is an Old-timer Display at Old Rhinebeck, NY every weekend throughout the summer.
There is a Flying Circus Airshow at Bealeton, VA every Sunday throughout the summer.
| | | | | |
| --- | --- | --- | --- | --- |
| | 2023 | | | |
| | JUNE | | | |
| 4-13 | Cordele, GA | (N) | Gliding USA Nationals | |
| 6-17 | Hutchinson, Ks | (N) | FAI Gliding Pan-American Ch'ships [POSTPONED] | |
| 16-18 | Montreal | (C) | Car Races F1 Canadian Grand Prix | |
| 19-Jy 2 | Narsarsuaq | (OY) | Greenland Air Trophy | |
| | | | | |
| | JULY | | | |
| 12-16 | Rionegro, Antioquia | (HK) | F-AIR Colombia Aerospace Trade Show | |
| 24-30 | Oshkosh, Wi | (N) | EAA AirVenture National Fly-in & Display | |
| | | | | |
| | AUGUST | | | |
| 2-11 | Waller, Tx | (N) | Gliding USA Handicap Nationals | |
| 16-25 | Uvade, Tx | (N) | Gliding USA 18m Nationals | |
| | | | | |
| | SEPTEMBER | | | |
| 13-17 | Reno, Nv | (N) | National Championship Air Races & Air Show | |
| | | | | |
| | OCTOBER | | | |
| 7-15 | Albuquerque, NM | (N) | Balloon Fiesta inc Gordon Bennett Gas Balloon Race Start | |
| 18-22 | Eloz, Az | (N) | FAI Parachuting World Cup | |
| 20-22 | Austin,.Tx | (N) | Car Races F1 USA Grand Prix | |
| 24-Nv 4 | Las Vegas | (N) | FAI Aerobatic Advanced World Ch'ships | |
| 27-29 | Mexico City | (XA) | Car Races F1 Mexican Grand Prix | |
| | | | | |
| | NOVEMBER | | | |
| 3-5 | Interlagos | (PP) | Car Races F1 Brazilian Grand Prix | |
| 7-12 | Eloy, Az | (N) | FAI Canopy Piloting World Cup | |
| 16-18 | Los Vegas, Nv | (N) | Car Races F1 Los Vegas Grand Prix | |
| | | | | |
| | DECEMBER | | | |
| | | | | |
| | | | | |
---